Dutch women's football kit gets lioness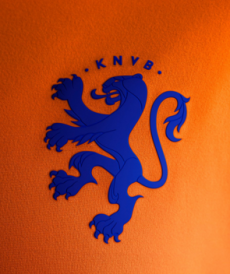 While women's Ajax team aren't even celebrated when they win big, the Dutch women's national team gets a roaring lioness on their new uniforms, which matches the team's nickname for the past 46 years, the 'Oranje Leeuwinnen' ('Orange Lionesses').
The emblem will make its official debut at the first game of the UEFA Women's European Championship this weekend, which is being held in the Netherlands, and will remain a permanent fixture on the women's kit. "When redesigning the logo, we simply removed some elements which made it elegant yet still recognisable as the KNVB (Royal Dutch Football Association) emblem and remained unmistakably Dutch," explains W+K Amsterdam creative director Craig Williams.
(Link and image: dezeen.com)