Veenendaal wants input for new mayor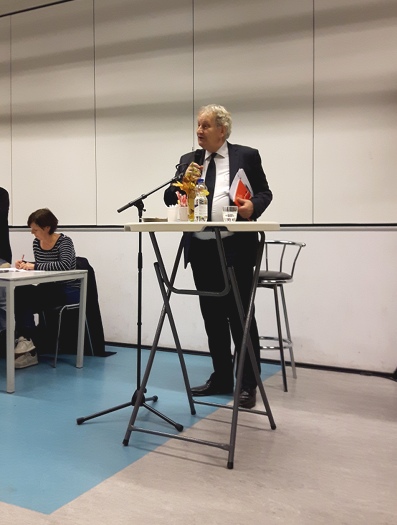 While the Dutch cannot vote for their mayors because mayors are still appointed, the city of Veenendaal has decided to let residents choose what qualities they want in a mayor, a bit like letting children 'give their input' on what they want for dinner and eventually serving them some sort of mash. I understand this is trying to get folks involved, but the best way to let people give their opinion is to let them vote for their mayor, something Veenendaal is not in a position to offer, but trying to alleviate.
Should the new mayor be an 'enthusiastic renewer' or more of a 'stable factor'? Should they be 'visibly active' or more 'involved in the background'? Folks of Veenendaal, tell them what you want in a survey. And you can continue to 'give your opinion' until May 16. Piet Zoon is currently acting mayor of Veenendaal, after Wouter Kolff left in September 2017.
Last month, the town of Stadskanaal appointed a mayor for all of 15 minutes, as they could not appoint new councillors without one, which the law has no provision to deal with.
(Link: rtvutrecht.nl, Photo of deceased former mayor of Amsterdam, Eberhard van de Laan)