Christmas chill out at 24oranges HQ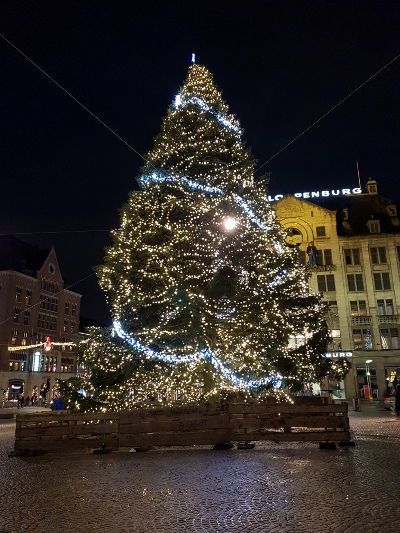 On Christmas day, we were busy eating food and watching telly, but since today is also a holiday in the Netherlands, we're off as well.
The Christmas tree in the picture is from Dam Square in Amsterdam and it's a real tree of about 20 metres from somewhere in Belgium, apparently.
It's true, a while back we wanted to get some 24oranges videos, but we have an even better project in the works for 2019, so we're doubling down on that for the moment.
Co-blogger Branko is working on his list of favourite stories of 2018, which should go online before the year is out.
Thanks to everyone for reading us and sharing the weird and fun news of 24oranges, and Happy Holidays to you all!
No Comments »
No comments yet.