First ever Dutch musician to play in Brazil carnival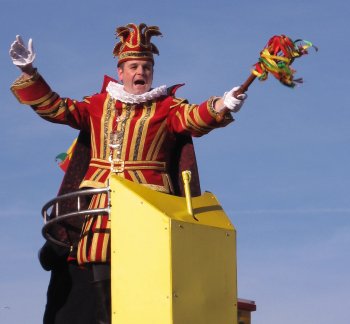 At the end of February, Rotterdam resident Steven Brezet will be the first ever Dutch musician to perform at the world famous Brazilian carnival in Salvador da Bahia. Brezet will be performing on the truck of Brazilian artist Denny Denan as a percussionist. Millions of people attend carnival in Brazil every year: it's the biggest outdoor carnival in the world, and Salvador is said to be the third biggest in Brazil.
Brezet was asked by Denan himself to join the band. "It will be 10 days of hard work and not much sleep. The entire country works towards this period of the year, as carnival is important to everyone. I'm very curious as to how the audience will react to me", explains Brezet.
Brezet is a known percussionist in Brazil where he often gives workshops and performances, but this is carnival and it's an honour to be able to be a part of it, says Brezet.
(Link: rijnmond.nl, Photo of Dutch carnival in Maastricht)
No Comments »
No comments yet.