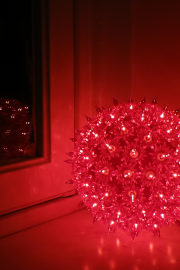 Like every year I present you my favourite stories of the past twelve months.
As you might expect, there will be some coverage of the health crisis below. However, what might surprise you is that my top story is not a post, but a month. A virus makes a lousy protagonist, but a great prism. The things we take for granted can suddenly be seen in a different light. In April we only wrote covid-themed posts: about an artist stuck in the country because of the virus, about the impact on unsold potatoes and about the oldest survivor of the disease.
Another tale from the trenches was that of a Belgian beer store that suddenly found itself involuntarily included in a Dutch lockdown when Belgium closed its border with the Netherlands for non-essential traffic in May. At that time Bart Cuypers' Bierparadijs could only be reached through the Netherlands.
Amsterdam and Utrecht have been inspecting their canal walls over the past year, and it was about time. In Amsterdam, one such wall actually collapsed in September. On the other hand, Utrecht ended up in the news when the city used ground-penetrating radar and found that there may be as many as 60 still undiscovered wharf cellars.
I don't know which YouTuber taught me this, either Justin Rosniak or Not Just Bikes, but apparently it's easier to find funds for large infrastructure projects (which require ribbon cuttings, flag placings and other assorted photo opportunities for politicians) than it is for day to day operations. That's why things like the biggest bike bridge in Europe fill me with unease when I read about them. If we didn't need such bridges before, then where did this suddenly spring from?
Other posts that tickled my fancy:
And finally, what should in a way be the ironic news of the year: Dutch shortage of medical devices on the horizon. Published in January, when covid-19 was still considered strictly a Chinese affair, the lesson here seems to be that we should not let capitalism be our only compass for value. Did we learn from it?