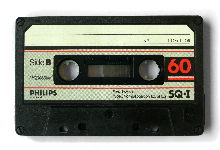 Dutch sexy story site sexverhalen.com ('sex stories') has made some changes in order to appeal to the blind and visually impaired, apparently a unique concept in the Netherlands.
First major tweak is having the story read by a sultry female voice instead of the computerised voice of the user's software. I'm guessing this specific tweak is mainly aimed at men after a quick look at the titles of the stories. If you prefer to listen to a story instead of reading it, then anyone can enjoy the audio version of the stories provided a sultry female voice works for you.
For the ladies and maybe even gents feeling left out, I highly recommend Benedict Cumberbatch reading Casanova by Ian Kelly.
(Link: www.deondernemer.nl)