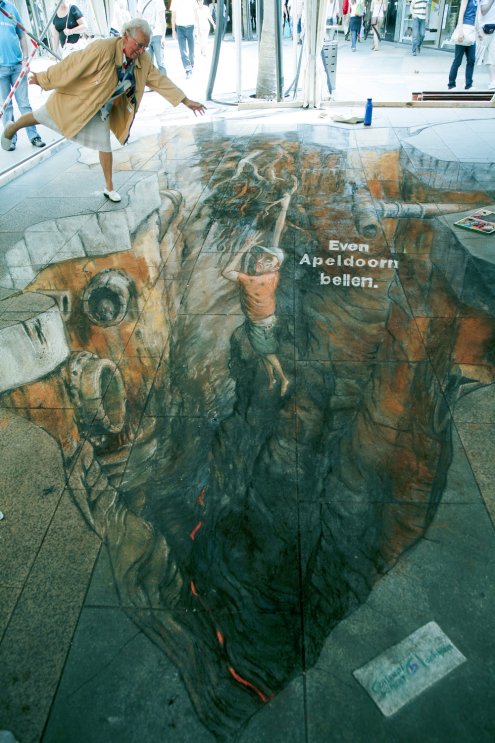 English (says Wikipedia) artist Julian Beever went to Rotterdam this week to draw one of his world famous optical illusions for insurance company Centraal Beheer at the "Koopgoot" (Shopping Trough, not the real name of this mall). Check out his many other stunning trompe-l'oeils.
The text "Even Apeldoorn bellen" is the company's catch-phrase and means something like "now would be a good time to call my insurance company."
Photographer unknown. Via Advertolog and Dutch Cow Girls (Dutch).