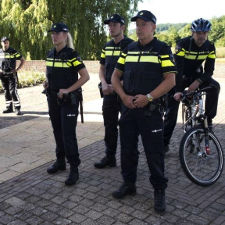 As of yesterday, the police, together with Eindhoven University of Technology, started a trial using data correlation to determine the bad behaviour of criminals such as pickpockets more quickly.
In Roermond, Limburg, a city next to both Belgium and Germany that welcomes tens of thousands of visitors from other countries every day for their outlet shopping centre, the city has a major pickpocketing problem. A university team led by data-mining professor Mykola Pechenizkiy is helping the police analyse various databases containing information about shopping centre visitors, including automatically recognised number plates, data collected for marketing purposes, messages on social media and camera images.
Of course, privacy is an important part of this project for both the criminals and visitors. "For this reason, we also work closely with the mayor and public prosecutor, for example. Based on the experiences in the living labs, they can assess the impact on the privacy of citizens and decide whether this is acceptable in order to achieve the desired goals', explains Marius Monen of the university's Data Science Centre.
In Rotterdam a while back, a dynamic teenage duo was following pickpockets, taking pictures and calling the cops on them.
(Link: phys.org, Photo: of Dutch police officers politie.nl)