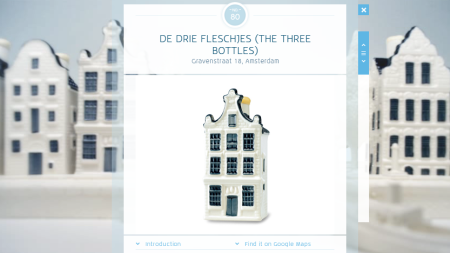 Back when flying was less democratic, KLM would give
house-shaped bottles filled with Bols genever to folks flying on intercontinental flights in business class, which over time became collector's items.
This year to celebrate KLM's 99th anniversary on October 7, a new house, number 99, was unveiled: the first shop of coffee merchant Douwe Egberts, in Joure, Friesland. These houses are so popular that people are already selling them on Dutch online auction sites.
KLM currently serves Douwe Egberts on their flights, in their lounges and in their offices, which would explain their choice. And all of us are wondering what house number 100 will be. OK, not all of us, but KLM and all those collectors for sure.
(Link: nhnieuws.nl, image: klom.com)