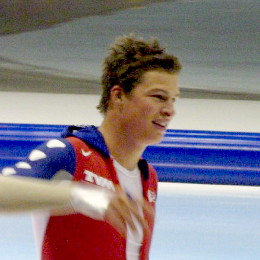 Arjan Robben and Dirk Kuyt may be household names the world over, but this year they have to leave the strongest brand title to long track speed skater Sven Kramer.
A poll held by Hendrik Beerda Brand Consultancy confirms this. The first woman in the list of strongest brands is Ireen Wüst, also a speed skater, taking the number three spot between the two strikers.
A similar poll two years ago had football goalie Edwin van der Sar in the lead, but he has retired since then.
The Elfstedentocht and the Olympic Games switched positions as the most popular events, the latter taking over the number one spot, followed by the World Cup football and the Tour de France. The European Football Championship only came in fifth among events.
Outside the Netherlands Sven Kramer is perhaps best known for the gold medal he failed to win at the 2010 Vancouver Olympics due to a technicality. He has been ruling supreme in long distance and all-round championships since 2007, although he had to skip the 2010-2011 season due to an injury.
(Link: Algemeen Dagblad. Photo of Sven Kramer by Mingo Hagen, some rights reserved)