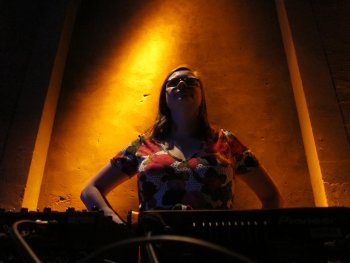 I shared an article on Facebook a few days ago entitled New Las Vegas Club Will Ban "Mainstream Records" And "Lazy Artists" because I noticed five of the fourteen mentioned were Dutch. Regardless of people's taste in music, this hit list just proves how popular Dutch DJs actually are. In fact, just last summer you could enter a contest to be married by Tiësto in Las Vegas.
Dutch hits:
Hardwell is from Breda, same as Tiësto.
Chuckie is from Surinam, but lives in Aruba.
Afrojack is from Spijkenisse.
Martin Garrix is from Amsterdam.
Speaking of lazy, shame on you TV station AT5 for claiming that these are "Amsterdam DJs". Check your facts and don't be douches yourselves. This kind of gratuitous appropriation is exactly why the rest of the country likes to bash Amsterdam.
(Link: whiteraverrafting.com, Photo: Amsterdam's DJ Natashka in Munich)