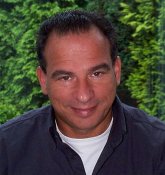 The Dutch advertising authority has judged a TV advertisement non-compliant because well-known and presumably very impartial pollster Maurice de Hond is pushing the wares of a utility company, reports De Volkskrant (Dutch).
In the ad, De Hond compares rates of competing utility companies, and claims that viewers can make substantial savings. The advertising authority, Reclame Code Commissie, says (largely paraphrased):
Maurice de Hond has been famous for years as an impartial researcher. He (still) has a certain trust with a substantial part of the TV audience. The advertisement uses this trust, because De Hond refers to his own research.
The advertising authority therefore feels that therefore the ad is in violation of article 11.2 of its own code, which states that advertising and other programming must be clearly separated. Since the authority has no legal, er, authority, it can only ask the advertiser to stop broadcasting this particular ad.
De Hond responded on Twitter: "Glad they did not say 'not reliable enough!'"
(Photo by DJ, TV host, Wikipedian and De Hond's son Marc, some rights reserved.)
Tags: advertisements, advertising, advertising authority, electricity, energy