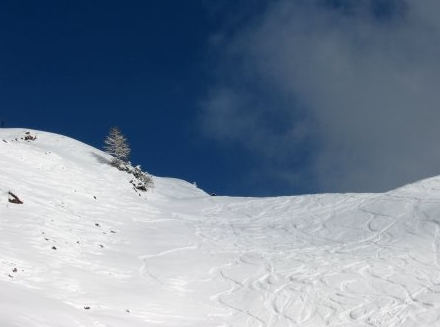 This ski season marks the end of an era: Tyrol Air Ambulance, a major flight ambulance airline in Europe, is canning its special flights for Dutch holidaymakers who break a body part during their ski vacation. For the Dutch, the route took them from Tyrol, Austria to Rotterdam-The Hague Airport, aka 'the plaster flight' (in Dutch, 'gipsvlucht').
As of this season, when a Dutch resident breaks something, they'll have to fly on a regular flight or take another mode of transport back home. It's no longer profitable for Tyrol Air to operate these flights, as they had to leave with all the patients at the same time who weren't all skiing in the same place. As well, once the patients arrived in the Netherlands, they had to be transported throughout the country, as they all don't live in Rotterdam.
This special service has been around since the 1980s and has been less and less profitable over the past couple of years. Flights to France from Tyrol stopped a few ago, and according to the source of this article, it's gone unnoticed.
For anyone who doesn't understand that skiing is a sport and requires some physicality to do properly, do yourselves a big favour and learn to ski in one of the many indoor ski places in the Netherlands before going to some of the biggest mountains in the world. Do yourselves another big favour and don't mix drinking and skiing – wait until you're done for the day.
(Link: nos.nl)