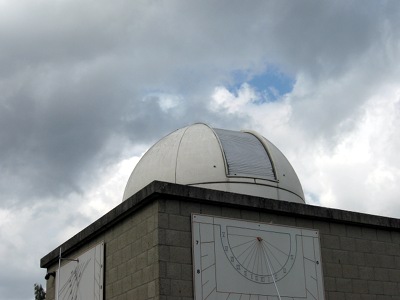 The watch Dutch astronaut André Kuipers is currently wearing in space was specially designed and made for him by watchmaker Roland Oostwegel from Heerlen, which is positive news from a city that has had to tear down an entire shopping mall right before Christmas for fear of collapse.
The watch bears the name R.O.1 SPACE Special Edition (pics) and will stay five months in space at the ISS on Kuipers' wrist. It is the first-ever Dutch watch to go into space. I love how the second watch has a number four that looks like the capital Russian letter 'd' (Д).
When Kuipers met Oostwegel he told him about how astronauts lose their sense of time. Oostwegel then decided to create a watch for astronauts to solve this problem, with a mission counter that displays the elapsed mission time in days and weeks, and an extra sub dial for when the space ship has made one full lap around planet Earth in 91 minutes and 59 seconds.
Price for the stainless steel limited edition starts at 4900 euro.
(Link: limburger.nl, www.fratellowatches.com, Photo of a telescope at the Brunssummerheide ('Brunssum heather') in Heerlen)