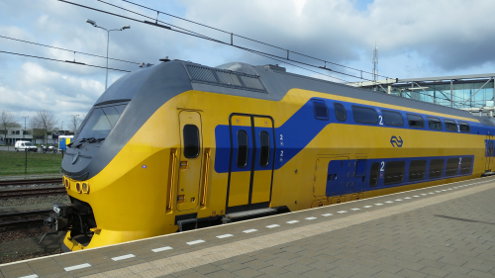 According to the third edition of the EF English Proficiency Index the Dutch are the third best in the world in speaking English as a second language.
Language educators EF tested the skills of over five million English speakers in 60 countries. The number one and two spots were taken by the Swedes and the Norwegians.
The South Americans and Asians are catching up the fastest. In Europe the English of the French actually got worse. Their proficiency was rated 'low'. The countries that improved their English skills the most since the previous edition of the index were Turkey, Kazakhstan and Hungary.
The illustration is a silly visual pun. The Dutch call this type of train a dubbeldekker.
(Link: ANS)