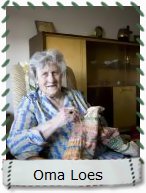 Do you need an embroidered handkerchief, but you lack a grandmother with a taste for needle craft? Fear not, smartlapjes.nl employs needle-wielding grandmothers with lots of spare time who will embroider a phrase of your choice onto a handkerchief for only 10 euro.
The delivery time of any given 'smartlapje' is 'when it is ready.'
According to Bright, the site is a part of the Liefde in de Stad (Love in the City) art project.
(Image: a screenshot of smartlapjes.nl)
Tags: cities, craft, embroidery, grandmothers, love, needles, web 2.0