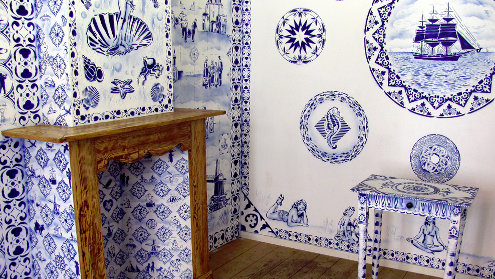 The Indian Express has an extensive write-up about the production of Delftware:
I went to the Delft Pottery de Deltse Pauw, which was established in 1650. This factory exclusively produces and sells entirely hand-painted Delftware, which is a unique factor in this date.
The factory manager, Nico van Nieuwenhuijzen, discusses the origins of Delfts Blauw (Delftware), how it almost died out due to superior clays being used for competing brands of pottery and then gives the reporter a very thorough tour of the factory.
(Photo by Morgaine, some rights reserved)