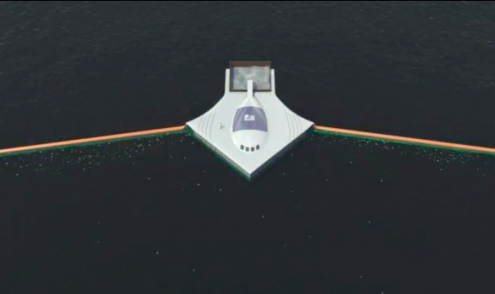 Boyan Slat, the young Dutch inventor who came up with an inventive way of cleaning up the oceans, has recently unveiled the prototype of his 'ambitious sea-cleaning device' in Scheveningen, South Holland.
"Why move through the ocean if the ocean can move through you?" Slat asked at a press conference during the unveiling. He plans to use a 100-kilometre long V-shaped barrier made up of large, rubber pillow-shaped buoys floating on the ocean surface that trail a three-metre long curtain from its arms into the water.
Slat hopes to fully roll out the system in 2020, which could capture up to 3,000 cubic metres of plastic soup. Find out more at The Ocean Clean Up.
(Link: phys.org, Photo: screenshot of Tedx presentation)