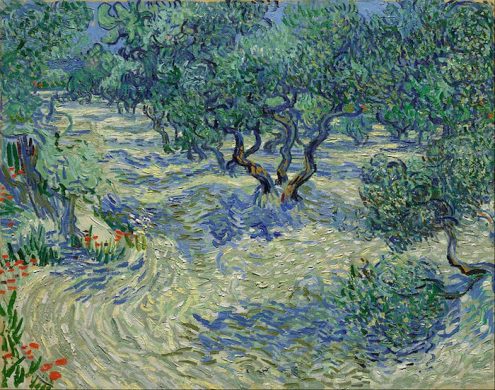 A conservator has discovered that Vincent van Gogh's painting 'Olive Trees' has more to it than meets the eye. Parts of the thorax and abdomen of a grasshopper were preserved in the painting for 128 years, according to the Kansas City Star newspaper, reporting on the painting exhibited at the Nelson-Atkins Museum in Kansas City, Missouri in the United States.
The grasshopper was spotted under magnification during research on French paintings at the museum and cannot be seen with the naked eye. Since Van Gogh worked outdoors a lot, it's not unlikely for an insect to drop dead and end up on a canvas.
And it will not be removed.
(Link and photo: boingboing.net)