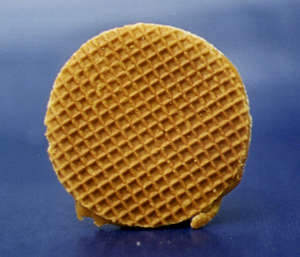 Dutch media keeps saying that there are all kinds of job openings right now in the Netherlands, and then there's becoming a stroopwafel maker at Markus & Markus Stroopwafels, which has to be someone's dream job.
The stroopwafel company in Waddinxveen, South Holland needs a few people to make the Dutch treat from 6 am to 6 pm in the morning. The right candidates also have to be accurate, independent and flexible, and ideally have 'a Christian mindset'. The company's treats are made 'the old-fashioned way', honestly and with natural ingredients.
You might have to taste them, but that's not your main role. Applications can apparently be sent in by e-mail until end of business today.
Internationally, more and more countries sell stroopwafels (I saw some made with maple syrup in Canada this summer), while some folks will even complain if you replace them with something else on long-haul flights.
(Link: ad.nl)