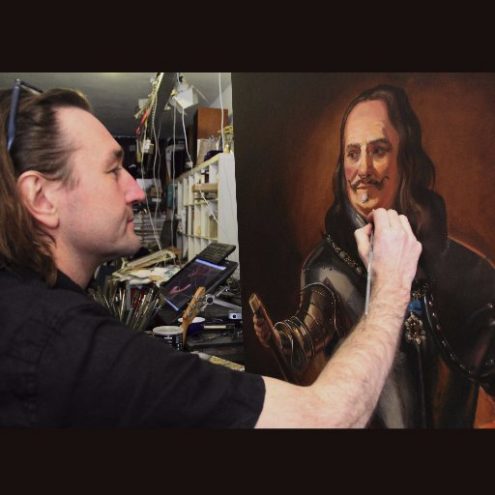 Versatile artist Hisko Hulsing from Amsterdam, known on this blog and from Rotterdam-based comic magazine Zone 5300, has directed 'Undone', co-created by Raphael Bob-Waksberg (creator of Bojack Horseman) and Kate Purdy (a writer on Bojack), released by Amazon Studios and co-produced by Michael Eisner's company Tornante, Submarine Productions Amsterdam, and Minnow Mountain Texas. It premiered on 13 September.
Exploring the elastic nature of reality, the series centers around Alma (Rosa Salazar), a 28-year-old living in San Antonio, Texas, who discovers she has a new relationship to time after nearly dying in a car accident. She learns to harness this new ability in order to find out the truth about the death of her father (Bob Odenkirk).
For Undone, Hulsing used rotoscoping together with actual oil-painted backgrounds giving the animation an old school cinematic feel – a fresh change from all of you bored to tears with the Cal Arts style dominating the last decade of animation.
Here's the trailer:
(Link: dutchcultureusa.com, Image: Hisko Hulsing)