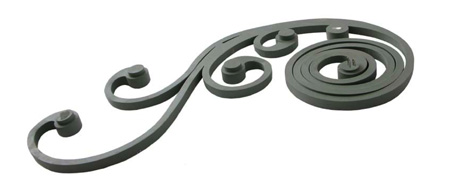 Live from Milan: American brand Artecnica has launched WirePod, a multi-point electrical "power pod" designed by Dutch designer Joris Laarman.

Made of thermoplastic rubber and with four plug outlets, the 3.8 metre long products is the first in a series of Artecnica products called Wiremore, which will make electrical cables more, rather than less, visible.
There's more pretty pictures if you follow the link.
(Link: dezeen.com)
Tags: Joris Laarman, Milan, WirePod