Stupid burglar leaves ID behind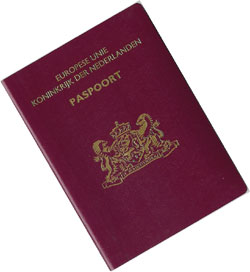 Saturday night, a 30-year-old burglar in Tilburg attempted to rob a student dorm and left his wallet and ID card behind, according to the police. They have not caught him yet, but remember, the Netherlands is small.
The man from Tilburg, Noord-Brabant was probably startled when he was caught in the act by a 19-year-old student. The woman woke up and saw an unknown man in her room. She screamed, he ran, he got away by bike.
Shouldn't be a tough case.