Wild pig season opens in Epe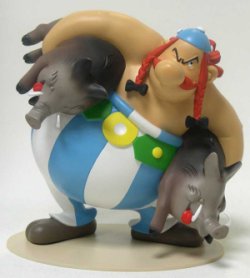 Today the town of Epe, Gelderland has declared open hunting season on wild pigs. Apparently, the boars cause problems inside and outside of town, wrecking gardens and wandering downtown at night, catching drivers off guard. Solution? Shoot them on the edge of town, because they will reproduce. When they make it in town, they will be shot at with a gun used for fireworks. Thursday the real shooting will get underway by people hired to do so.
Is it just me or will local restaurants with culinary insight want to get in on this?
(Link: blik op nieuws)
1 Comment »
[…] Read some more: Wild pig season opens in Epe […]

Pingback by 24 oranges » Save one wild animal, eat the neighbour's — July 23, 2010 @ 12:40 pm