Worst case scenario – Hema's secret on the street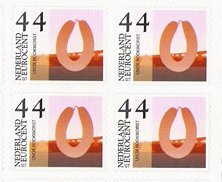 Hema's famous smoked sausage is made by Unox in Oss, a disgruntled Unilever (Unox is owned by Unilever) employee told the Brabants Dagblad during the strike. Unilever and Hema have refused to comment on the comment.
Some 1,000 employees have come together in Rotterdam to try and get more say about Unilever's future and want better working conditions, etc. All six manufacturing plants are on strike. And if the management pisses them off some more, who knows what culinary or cosmetic secrets will come out next.
If I had to guess which company made those sausages, Unox would be a likely candidate. The strike is news, but I'm not sure about the sausage bit. Smoke sausage is Dutch and was immortalised on a Dutch stamp this year.
(Link: De Pers)
5 Comments »