The Netherlands is sloppy at protecting privacy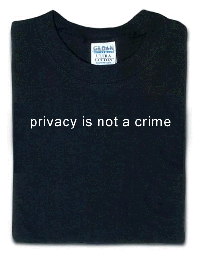 The Netherlands scores a poor 21st place on the international list of countries that uphold citizens' privacy, according to the 2007 International Privacy Ranking of Great Britain. The Netherlands is in the category labelled "systematic failure to uphold safeguards" when it comes to privacy. The Netherlands also scores poorly when it comes to ID cards and biometrics.
According to Privacy International, the Netherlands' score is so bad because of its compulsory identification, the possibility of listening in on phone conversations (communication interception) and the obligation of storing Internet data (data sharing). If you read the section entitled 'countries with the worse records', the Netherlands gets nailed for its leadership, albeit along with half the EU and others.
Some highlights of the privacy problems specific to the Netherlands:
– Continued proposals to increase power of law enforcement agencies
– Plans to implement in 2008 a database of all children to record development from birth
– Compulsory identification for all persons from age of 14, where 5,300 individuals are fined every month for not carrying ID
– Courts have ruled that subscriber data can be disclosed to copyright industry, and anonymous website owners
(Link: Het Parool)
No Comments »
No comments yet.