Smoking pot using a balloon, the latest trend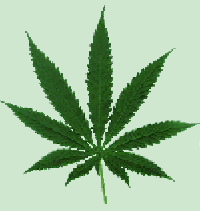 After 1 July 2008 smoking will be a thing of the past in Dutch cafes and restaurants. This also means that smoking anything in coffeeshops will also be banned. We already reported about one coffeeshop who jumped the gun and banned smoking as of 1 January 2008.
Local Amsterdam television station AT5 has already claimed that the new hype to circumvent the ban is smoking using a condom-shaped balloon. Pot is evaporated and placed in a balloon that really does look like a condom once fully blown. Using the 'smoking condom', one can take a toke without anyone being bothered by it. None of the reports say anything about exhaling the smoke though… we'll keep you informed.
(Link: blikopnieuws.nl)
No Comments »
No comments yet.