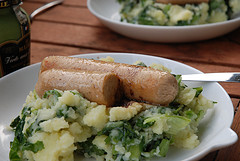 Having some shops open until 10pm is something many people in the Netherlands, especially expats, don't know the uphill battle it was and may have helped push through without knowing it. The fight to have any kind of shop open past the regular Dutch hours of 6pm was won about 10 years ago when Albert Heijn decided to have supermarkets in major cities open from 8am to 8pm, something if I remember correctly political party D66 (Democrats), a party that traditionally caters to expats, were very much in favour of. At the time it upset a lot of smaller shops that claimed they could not compete, the same argument used for shops not being open on Sundays, but without the sorry Christian excuse that usually comes with it.
Rob van Gijzel, the Mayor of Eindhoven (Labour) would love to accommodate the expat population of his city by having all matters of shops in the city centre open until 10pm. His goal is to make Eindhoven more attractive to 'knowledge workers' who come from cities with millions of residents and who aren't used to shops closing at 6pm on weekdays and 5pm on weekends, with the exception of 'late night shopping nights' until 9pm, usually Thursdays or Fridays. And of course this means the Dutch get to shop more conveniently as well. But the stakeholders are against the 10pm opening hours, saying "it's a bridge too far".
Back in 1996 when I came to work here as a PA for the summer, I lived in Delft and worked in Hoofddorp. I finished worked at about 17:30 and it was completely impossible to buy any supermarket food after 6pm: there were no Albert Heijn To Go's at train stations back then. The Dutch would tell me to buy all my food for the week on Saturdays like everyone else, but how could I buy seven days' worth of food for two (I had a roommate – we switched weeks) without a car or even a bike, never mind that our small student fridge couldn't fit all the food? He had time during the day as a student – I didn't.
Here's what I had to do to get food for dinner: I would take the train to Hoofddorp as usual, but get off in Leiden since my connection was always a 25-minute wait. Supermarket chain Via (now defunct) was right next to the train station and open at 7am. Opening early was the trick back then to avoid the arguments about being open late. I would have 25 minutes to shop for dinner and catch my train to get to work. Then I would go to the office's restaurant and ask to use their fridge to store my food. They laughed, but understood my logic. I'd bring the food home in the train and have food for dinner.
When I told my roommate how retarded opening hours were as compared to what I knew he said it will change some day, and it did. It could change some more though, so yes 10pm for at least food would make a lot of our lives easier and provide more jobs to people. Yes, some supermarkets are open until 10pm now, thanks to Albert Heijn and expats whinging about it. Go Eindhoven!
(Link: www.deondernemer.nl, Photo of an endive potato mash with meatless sausage by Jasja Dekker, some rights reserved)