Bright yellow video game machine by Martijn Koch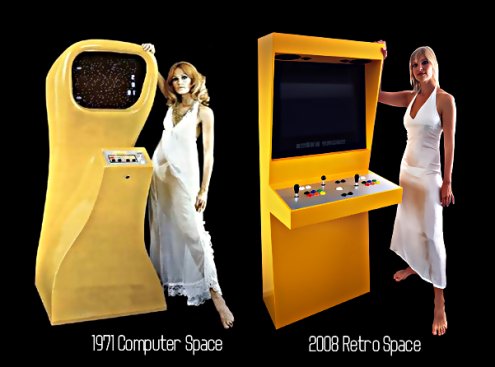 Retrothing draws attention to this 21st century reworking of the very first arcade console by Martijn Koch. Quoting the designer:
"I created Retro Space especially to honour the design of the first ever arcade cabinet (1971's Computer Space). The perfect machine to mark the end of the marvelous time in gaming history."
Retro Space is shipped with over a hundred licensed games, and "all the emulators needed to play your old 8 and 16-bit disks and cartridges from the attic"—which is usually a way of saying that it includes MAME. It also doubles as a home entertainment system, and will stream audio to your stereo set, video to your TV, or play either itself. Holy Neiman Marcus, where do I order?!
6 Comments »