Bunny insurance is merrily hopping along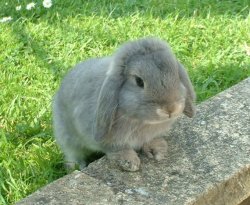 First, it was cats and dogs, and now it's rabbits. Insurance, that is. You can now get health insurance for your bunnies. The Petplan company is claming that as of today it is the first insurance company in the Netherlands to offer health insurance for rabbits.
According to the insuror, rabbits are increasingly popular as pets. In the Netherlands there are about 750,000 of them hopping around. To many families, bunnies are just as important as dogs or cats. They also make their way around the house and are house trained. (And they are really quiet!)
The insurance market for pets is growing by 10 to 20% a year. Out of the almost 6 million dogs, cats and rabbits, only about 2% are insured.
If you think pet insurance is an odd way to find new clients, there is also the emergency car help for the highly educated.
(Link: depers.nl)
1 Comment »