Grootveld funeral
Today Robert Jasper Grootveld was buried in Amsterdam. The day started with a 'happening' at Spui square, followed by a service, after which Grootveld, one of the leaders of the 1960s Provo movement, was sailed to the Zorgvlied cemetery on top of a styrofoam raft for burial. 24 Oranges was present at the happening and also took photos of the boat ride to the cemetery.
At the Spui Grootveld was carried around the Lieverdje statue three times while people shouted "hi – ha – happening" and "uche uche uche" (cough cough cough). In the mid-Sixties Grootveld, self-proclaimed 'anti-smoke magician', would hold happenings in the square in which he would circle the statue that had been put there by cigarette manufacturer Crescent .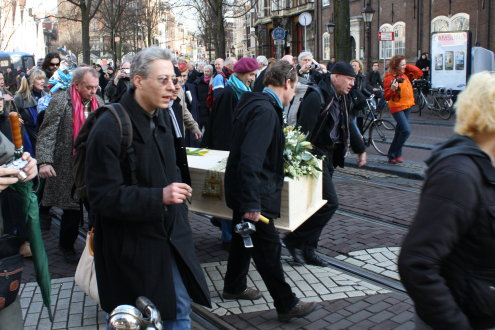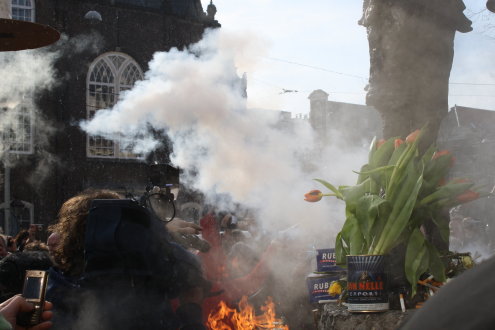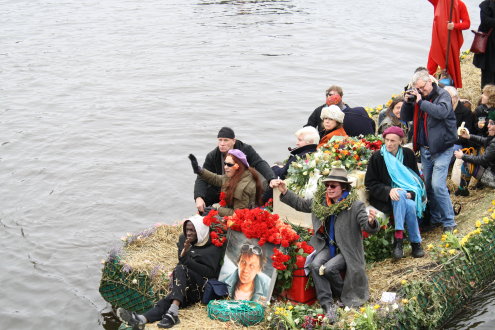 Later today I will upload more photos to our Flickr stream.
Update: photos have been added to Flickr.