Orangemaster's favourite postings of 2009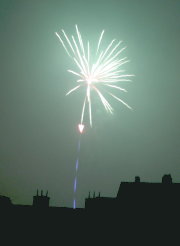 This year it's my turn to do a list of top stories we've featured.
I'd like to take this opportunity to wish everyone Happy New Year! Our resolutions for 2010 are to take more pictures and make more videos, and continue to post the good stuff. Please send us more stuff, too!
1 Comment »
Always nice to read 24oranges and pass on postings to my friends in NL and America. My American friends now realise that Holland ain't just wooden shoes, cheese, windmills or tulips!

Happy New Year to you, too. Today I've made oliebollen for tomorrow, too! (Who needs the Rose Bowl!) :)