Embedding radio stations a costly affair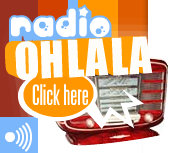 We recently wrote about Dutch copyright collection agency Buma/Stemra, (pet name: B/S) charging big bucks for using embedded radio players. Since bad news often travels in packs, people who embed stations and streams on their sites will have to pay 312 euro a year to do so. Oh, and payment is retroactive to January 2009.
Since I own a webradio, I am now considered a 'source site' by B/S, while anyone restreaming me in the Netherlands is a 'target site'. I don't know anyone who restreams me and if they do, they probably don't live in the Netherlands. As usual with new rules and rates from B/S, the Dutch 'twittosphere' is buzzing with more questions than answers, while the Managing Director of B/S twitters about his new office furniture (well, pretty much) and answers no tweets. Grow a pair and defend your policies already.
Imagine having to pay to embed YouTube on a blog! Imagine paying for anything embedded like conferences or a film of your dog doing tricks because you posted it on Facebook first or something. And why do people have to pay almost as much as I do for just adding a link?
And I will quote myself: "The Dutch are used to paying for everything and even want to do so like I do, but not when they have no idea who or what they are paying for. It remains vague, incomprehensible and frustrating."
Sigh.
(Link: marketingfacts.nl, image: Oh La La)