Amsterdam-like scent leads to destruction German cannabis field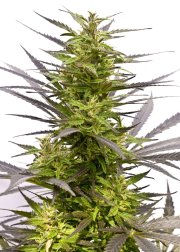 German police destroyed a marijuana field in Ruhrauen near Duisburg after they were tipped by a passer-by that it smelled "just like Amsterdam" there, writes Der Westen (German).
When the police checked out the nearby water protection area, they discovered and impounded 47 plants with a sum weight of 117 kilos. The plants were chopped up by city employees for "easier transportation" and further processing.
(Photo by Eric Caballero, some rights reserved.)