Stranger in your own country: Maastricht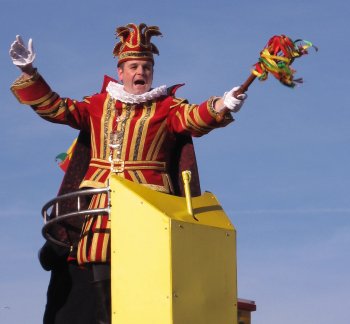 It's not carnival or 'Alaaf!' yet, but I just came back from a smashing night of DJing at the 125 jubileum of Maastricht's Bonnefanten Museum and felt like writing about Maastricht. Just imagine a party in four huge rooms with some 700 guests accompanied by food, drinks, a live band, musicians and DJs, and the entire thing having to be cleaned up in time for Sunday's museum opening.
Yes, Maastricht that hidden jewel of a fun-loving yet classy city way down in Limburg near the German and Belgian borders is very different than the rest of the country culturally and linguistically, the two being linked and all. For Jasmijn, a Dutch student from Gelderland who must get around in a wheelchair, she writes as if she had 'immigrated' to Maastricht for her studies.
Jasmijn likes the 'relaxed attitude' (translation: more 'Latin' like) of Limburgers, as here in Amsterdam you have to make an appointment with most people just to grab a beer and the fact that they generally speak of things 'indirectly' (translation: more politely) rather than blurt things out like they do here in the Randstad (Amsterdam, Rotterdam, Utrecht and The Hague area).
Read about Jasmijn's cultural experience in her own country.
(Link: Crossroadsmag.eu, Photo: a Maastricht carnival prince, 2008)
5 Comments »