Dutch brewer makes world's strongest beer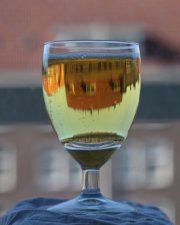 The beer arms race is still on. Brewers Het Koelschip from Almere have come up with Obilix, a 45% alcohol beer that will surely attract the attention of both beer aficionados and comics trademark holders.
Last month previous champ BrewDog ousted Germany's Schorschbock with 41 percenter Sink the Bismarck. Pussies!
Het Koelschip suggests you drink their beer like a gin, sipping it from a nice cognac or whiskey glass.
(Link: Food Holland.)
3 Comments »
First of all.. this is not beer!
To get a higher alcohol percentage then 12%, you need to distillate it. When it's distillated it's liqueur.But it's a way to get attention….

Comment by Suraci — March 7, 2010 @ 6:39 pm

It's "malt liquor" :)

Comment by Orangemaster — March 7, 2010 @ 8:00 pm

I thought it was just sparkling barley wine.

Comment by Darth Paul — March 9, 2010 @ 4:32 pm