University of Groningen gaining popularity with Brits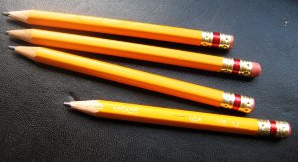 While the slow Dutch students run off to Flanders to finish their studies, the British students in question don't necessary plan to study up north in Groningen, but their application numbers have gone from 38 to about 100. Big whoop? Not if you can study at a good university for 2,000 euro instead of the 10,000 (9,000 pounds) they will soon have to pay in England. According to the BBC, tuition fees in England will go up from 6,000 to 9,000 pounds as of 2012.
Back in 2010 Maastricht University was busy cashing in on Brits who failed their A-level exams (British entry exams for higher education) by offering degrees in English in eight subjects, with the cost of tuition about half that charged by British universities. The idea behind Maastricht University's move was to tap into the huge mismatch between demand and supply in the UK in general, amounting to some 150,000-200,000 students missing out on a place.
(Link: rtvnoord.nl)
2 Comments »
[…] British students who apparently were interested in studying in the Netherlands and now the media tells us of wanted British criminals enjoying the good life in our wee country, […]

Pingback by 24 oranges » British criminals big fans of Amsterdam — July 1, 2011 @ 11:04 pm

[…] University of Groningen gaining popularity with Brits […]

Pingback by 24 oranges » Nothing tops Groningen as a cyclist's paradise — December 6, 2013 @ 9:28 am