Court forces paedophile to move to Christian Internet provider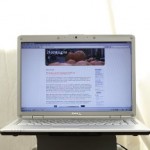 Last November the Zutphen court told a man to relocate to a Protestant Internet access provider (verdict, Dutch) as part of his punishment. The man had acquired a collection of more than 50,000 images and videos containing child pornography.
The public prosecutor had asked to give the man a suspended prison sentence of twelve months, to force the man to switch to Dutch Reformed provider Kliksafe, which provides censored Internet access, 240 hours of community service, and a treatment for 'cannabis addiction', whatever that is supposed to mean. The defense went largely along with this.
The court saw as a mitigating circumstance that the man had reported himself, and that it then took the Public Prosecution Service two years to act.
The non-profit foundation that owns Kliksafe writes about itself:
The basis of the foundation is God's word, as is recorded in the Belgic Confession in Articles 2 through 7. It affirms completely and unconditionally the Three Forms of Unity as they were determined in the National Synod, held in Dordrecht in the years 1618 and 1619. It therefore declares the absolute power of God's Word over all of life's areas, including the use of media.
The filter criteria of Kliksafe are amongst others:
Sites that proselytize for non-Christian faiths
Sites that contain depictions of God
Sites that promote the desecration of Sabbath
Sites that promote unbiblical forms of cohabitation.
None of the parties in the court case seem to have seen anything untoward in sentencing a sex offender to start using the services of a provider allied to a religious denomination, even though the Abrahamic religions have a really dismal track record when it comes to healthy sexuality. The three judges seem to have seriously dropped the ball there.
(Link: Bright.nl.)