BeBook e-reader company bankrupt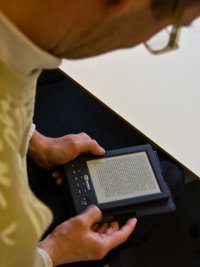 Another Dutch e-manufacturer of e-book readers has kicked the bucket.
Endless Ideas, the company behind the BeBook, was granted bankruptcy last week, Bright reports. According to the tech mag, the Utrecht based company was still working on an e-reader with coloured e-paper, but the technology took longer to develop than hoped.
Endless Ideas was not the first Dutch maker of e-readers, nor even the first to file for bankruptcy. Eightteen months ago we reported the demise of Irex from Eindhoven.
See also:
(Photo: inUse Consulting / Pelle Sten, some rights reserved)
No Comments »
No comments yet.