Dutch designed 3D printed shoes debut on Paris catwalk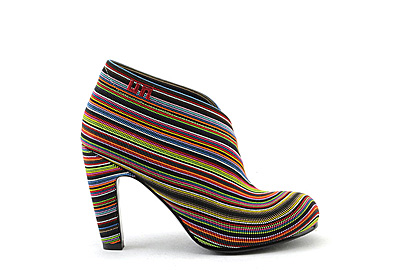 A manufacturer of 3D printers and production systems for prototyping and manufacturing Stratasys has announced the unveiling of 12 pairs of 3D printed shoes during Paris Fashion Week. In collaboration with Dutch designers Iris van Herpen and Creative Director of United Nude (shoe above) Rem D. Koolhaas, Stratasys 3D printed the shoes with a number of intricate geometries designed to mimic elements of nature. Following the success of van Herpen's recent collaboration with Stratasys for an elaborate 3D printed dress, Van Herpen teamed up with Rem D. Koolhaas to design a tree root inspired shoe.
(Link: www.dutchdailynews.com, Photo United Nude)
No Comments »
No comments yet.