Urinals designed by Dutch artist removed in Australia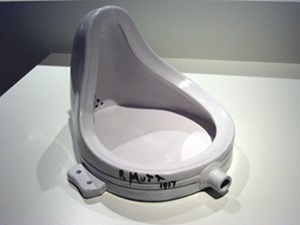 Some Australians were so pissed at a urinal design by Dutch artist Meike van Schijndel that they have been removed just three weeks after an establishment opened.
A trendy restaurant in Sydney had to remove the urinals shaped like the Rolling Stones' logo because they were considered offensive to many patrons of the Ananas Bar and Brasserie. Unfortunately, many people feel that these lips are female and have been offended by the idea of peeing into a woman's mouth.
The urinals are a commonly used European design piece from female Dutch artist Meike van Schijndel. Our female designer saw one in a shopfront in Paris when she was there on an inspiration trip for Ananas and felt it referenced the Rolling Stones logo which is based on Mick Jagger's lips rather than a woman's lips. She felt it would be a great way to bring a slice of Paris's risqué nightlife to Sydney. We acknowledge that other people have interpreted it differently and have therefore removed them.
It's one thing to mistake the Rolling Stones logo for women's lips (and certainly a good argument), but to wash your hands in a urinal at a festival is just wrong yet funny. Watch Man mistakes urinal for sink.
(Link: www.volkskrant.nl, Photo of Marcel Duchamp's famous 'urinoir' taken at the Museu Nacional d'Art de Catalunya in Barcelona, in August 2008 by Orangemaster)