Soft porn actress Sylvia Kristel dies at 60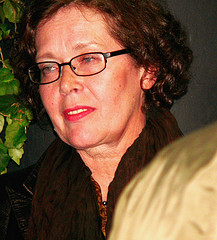 Some of you may not have heard of 1974 French soft porn film Emmanuelle, which was a worldwide hit with both men and women, and paved the way for a series of seven similar films.
The lead actress who played in four of the seven film as Emmanuelle was none other than Dutch actress Sylvia Kristel who sadly passed away today at age 60 after a battle with esophageal cancer.
A few years back she recorded a Dutch version of Serge Gainsbourg's 'Dieu est un fumeur de havanes' ('God smokes Havana cigars') for the blog fillessourires.com.
(Link: www.nu.nl, Photo of Sylvia Kristel by Bewogen, some rights reserved)
No Comments »
No comments yet.