Government still misleads masses with digital ID system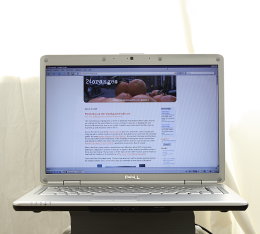 For years, local governments have been mistakingly pointing tens of thousands of citizens if not more to an advertising agency called Digi-D in Waalwijk, Noord-Brabant instead of to the Dutch national government's digital identification system called DigID (no hyphen, and ID in capitals), indispensable for filing taxes and other matters nowadays. In October 2012 10,000 people sent their details to Digi-D. It's June 2014 and the wesbite the agency set up to tell people about this serious cock-up counted 40,805 mislead people on 6 June.
Digi-D the agency has been around since 2002, while DigID started up in 2005. The government's game plan has been to strong arm the agency into changing its name, but the agency claims that it would cost them 110,000 euro to change their name, never mind lawyering up for something they didn't mess up. To make it worse, the agency is being forced to store all this data to prove that it is a nuisance to them, but if ever the data leaked, the government would blame the agency for it!
(Link: www.omroepbrabant.nl)
No Comments »
No comments yet.