Volendam: hereditary diseases and smoked eel music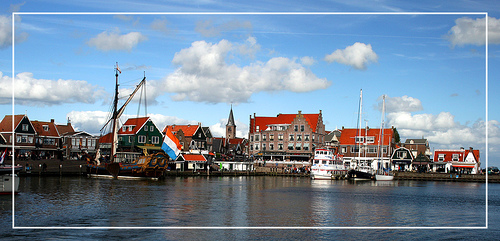 Traditional fishing village Volendam is the butt of jokes for many things including hard drugs and 'palingsound' ('eel sound'), a type of pop music from Volendam, referring to their smoked eel speciality. Then there's the New Year's Eve fire of 2000 where fresh pine trees branches (yup, illegal) were used as decoration on the ceiling of a cafe overflowing with people that caught fire because of a sparkler and caused deaths and serious injuries.
Nevertheless, the jokes about inbred villagers aren't jokes. Three quarters of locals who want to have children get themselves checked out for a total of four hereditary diseases. One out of three villagers is a carrier, and if two carriers get together, that's a 25% chance of hitting the jackpot. The 22,000 villagers all come from the same seven to twenty original families that settled the village, which explains many of the health issues, but not their 'eel sound'.
'Palingpop' as the music is also called, started in the mid 1960s with easy listening tunes that resembled the American and British bands of the era. The term was coined by a radio station (video in Dutch) that would receive smoked eel as a present every time someone from Volendam would visit them. Acts such as The Cats and BZN as well as more contemporary singers such as Jan Smit and Nick & Simon are quite famous throughout the country and beyond.
(Link: www.parool.nl, Photo of Volendam by quantz, some rights reserved)