Dutch SIM card firm hacked by US and UK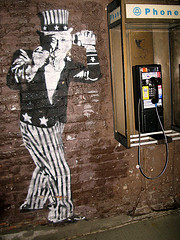 Gemalto, an Amsterdam-based multinational that produces 2 billion SIM cards a year, was hacked by US and UK secret services in 2010 according to documents provided by whistleblower Edward Snowden. Following the recent news, Gemalto's stock price took a $470m hit. The company's CEO Anne Jellema has called for an investigation into both countries' secret services, including "a full and frank disclosure as to why they hacked a private company, and one headquartered in an ally country."
"With these stolen encryption keys, intelligence agencies can monitor mobile communications without seeking or receiving approval from telecom companies and foreign governments," writes The Intercept. Basically, the breach has given US and UK surveillance agencies the ability to secretly monitor a large portion of the world's mobile communications, who will now themselves be targeted by others for the same information.
Dutch Euro-parliamentarian Sophie in 't Veld, who chaired the European Parliament's recently inquiry into mass surveillance exposed by Snowden said, "governments are massively engaging in illegal activities. If you're a student doing this, you will end up in jail for 30 years. Secret services are behaving like cowboys. Governments are behaving like cowboys and nobody is holding them to account."
(Links: firstlook.org, www.theregister.co.uk, Photo: photo by Jeff Schuler, some rights reserved)
No Comments »
No comments yet.