Siblings reunite through Tinder after 16 years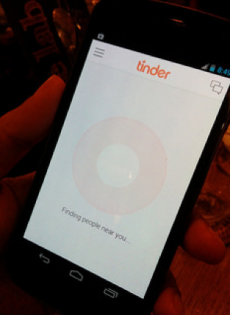 Dutch siblings Erik (24) and Josephine (22) lost track of each other when their parents split up in 1999, as Josephine stayed in Breda with her mom while Erik and his twin brother Maarten went to live in Belgium.
Sixteen years later Erik and Josephine 'swiped right' on dating app Tinder, matched up, and started flirting. However, Erik felt that something was off and eventually shared his suspicions with others online. Erik and Josephine talked about their childhood, and then the pieces fell into place: they were family. They met up in Tilburg and reconnected. Twin brother Maarten is also happy about
the reunion.
(Link: www.ad.nl, Photo of Tinder app by Wayan Vota, some rights reserved)
1 Comment »
[…] Just last month Tinder reunited a brother and sister both searching for a 'sex date'. […]

Pingback by 24 oranges » Swiping the Tinder app with meat fits the bill — May 27, 2015 @ 9:41 am