Denim tents set up at Oerol festival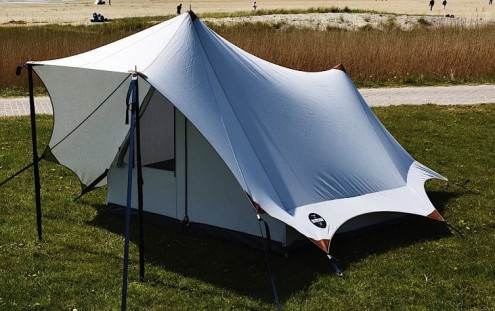 For Oerol, a cultural festival on the island of Terschelling held annually in June, the very first BlueCAMP jeans tents will be set up, although they are not yet available for purchase. The tents are said to be water-resistant, can breathe, and are made from 25% old denim, with the hopes of that percentage going up in the future. Their ground sheets are made of Recuppasta, a sustainable plastic made from old bits of tarpaulin.
The entire complicated process of recycling people's old denim is done in the Netherlands and Belgium. Apparently, the average Dutch person has six pairs of jeans in their wardrobe, and earlier this year we told you about the country's denim obssession, which means collecting old denim in the lowlands at festivals sounds like a plan.
(Link and photo: www.bright.nl)