KLM world premiere: flight info on WhatsApp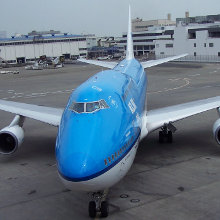 If you're booking a flight with KLM, you can ask to be kept up to date on WhatsApp. KLM is the first airline in the world and one of the first companies in the world with a verified WhatsApp business account, something businesses usally have on a Twitter account.
On your WhatsApp account you can get a confirmation of your booking, info about checking in, your boarding pass and updates about your flight. KLM can even answer your questions in 10 languages and promises proper encryption of their messages. KLM also promises not to use WhatsApp for advertising.
(Link: parool.nl)
No Comments »
No comments yet.