More fraudulent research from Tilburg University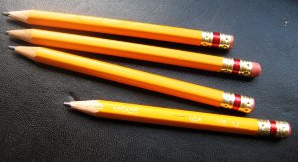 Back in 2011, we told you about Professor Diederik Stapel who was disgraced from the Tilburg University for making up a whopping pile of research, and eventually went corporate in 2013.
The Tilburg University is back in the news with another PhD student making up research. Mohammad Nazar Soroush obtained his PhD with research into the lives of young Salafists in the Netherlands. However, he was caught faking conversations as well as visits to mosques that never happened, but may keep his PhD title. Professor Ruben Gowricham who helped Soroush can no longer be involved with granting PhDs and Soroush's doctoral advisor has been reprimanded as well.
Gowricham has a business that makes money from doctoral candidates such as Soroush to the tune of thousands of euro a year. As well, Gowricham would receive 35,000 euro from Tilburg University per successful doctoral candidate. Two Islamist associations complained about the PhD, saying things in it were fabricated. Soroush used a supposed Salafist logo that is in fact not used by Salafists, and more of these kinds of details raised many red flags.
Although Soroush may keep his title, he has been asked not to distribute his thesis. He has also been asked to publish the fact that his thesis is based on insufficient evidence. People are surprised that he can still keep his title at this point, but the university claims that revoking it goes a bit too far. His credibility is definitely questionable, which will follow him around for a long time.
(Link: omroepbrabant.nl)