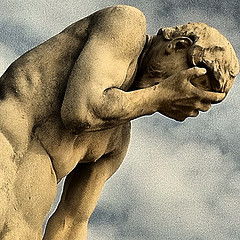 The city of Haarlem has changed its local city ordinance to include a ban on reusable supermarket freezer bags, used to carry home frozen food. The bags have an inner layer of aluminium that foils supermarket alarm systems, making them popular with thieves. What if a thief put the freezer bag in a regular bag?
The ordinance was modified to be easier and less odd for the police to stop and question people carrying freezer bags, a bit like monitoring people buying screwdrivers and crowbars at the DIY store. Or else it looks like the cops are trying to score pizza and ice cream.
Municipal council justified their decision by saying that now the police "will be less racist and won't just stop people based on their appearance".
The Mayor of Haarlem, Bernt Schneiders, who came up with this brilliant idea is the same man who got his silver livery collar stolen from his office in 2011 (maybe a freezer bag was involved) and who in 2008 'corrected' the Mayor of Beijing Wang Qisham telling him the Dutch had invented the printing press even though he was dead wrong.
(Link: www.haarlemsdagblad.nl, Photo of Paris Louvre facepalm by Phelan Riessen, some rights reserved)
Tags: Bernt Schneiders, Haarlem, shopping, thieves